I'm thrilled to be one of the featured Music Now Composers at the 52nd Annual Contemporary music festival at Indiana State University! My composition Crystalline was selected for performance for Friday, October 26 at 3pm in Boyce Recital Hall in the Landini Performing Arts Center. https://www.indstate.edu/cas/cmf
Pianists Olga Shupyatskaya and Futaba Niekawa, who originally commissioned the piece and premiered it at Eastman School of Music July 2, 2017, are here to perform the piece alongside faculty percussionist, Jimmy Finnie and his student, Black Roach. Roby George, the director of bands here at ISU is conducting the work and it's been a blast working with all of them.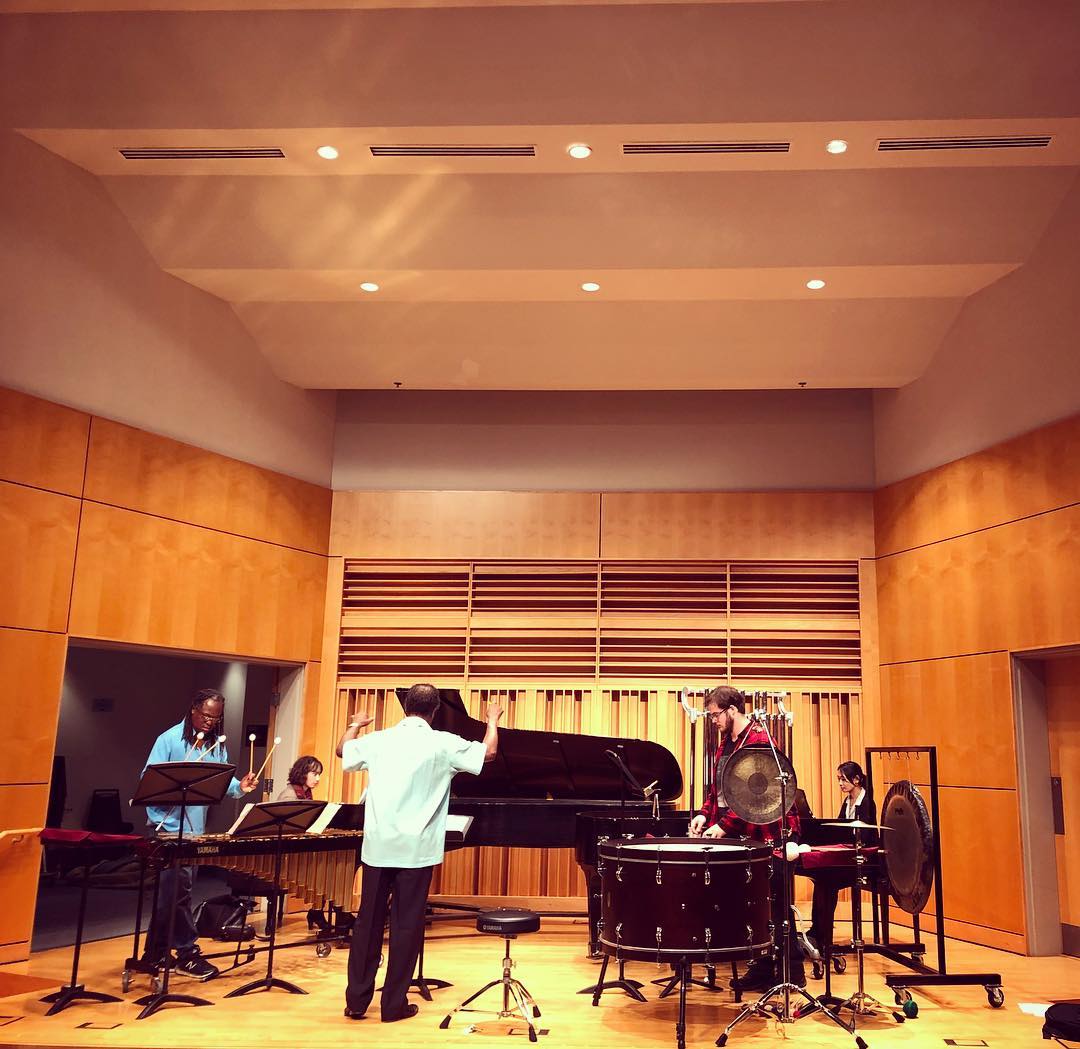 In addition to the performance, I served on a panel alongside composers Roger Zare (orchestra composition winner), Marc Mellits (Guest Composer) and Matthew Kraemer (conductor of the Indianapolis Chamber Orchestra), discussing topics on music business.