TO SLEEP is Jennifer Bellor's new video concept album project that will feature a music video connected to each new song written that is inspired by sleeping, dreaming and various ways humans escape reality. Ultimately, each video will be tied together, connected by interludes, to create this overall story of the protagonist on her journey as she escapes reality in various ways in order for her to avoid facing something in her daily life. Inspired by the poem "To Sleep" by John Keats, each of the songs are titled with a snippet from the poem.
The following songs listed are examples of pieces featured on this album. Stay tuned for more updates to this page!

O Soothest Sleep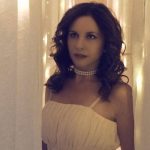 O Soothest Sleep is a lullaby sung by the protagonist's inner voice calming her down, reassuring her that she has the ability to leave her reality and escape to a beautiful place of wonder and serenity in her dreams. The setting in the music video will go back and forth between her lying in bed and escaping to a place outside in nature where she feels alive and empowered (various outside venues in Las Vegas including Spring Mountain Ranch park, Calico Basin and the Clark County Wetlands). The video is being produced by Zen Ritual Creative Services, LLC and will be released late October.
The filming of O Soothest Sleep was made possible by a 2017 Nevada Arts Council Jackpot Grant.
Here are some photos from the video shoot (also by Zen Ritual Creative Services, LLC):
Lyrics to O Soothest Sleep:


Lulling Charities 
Music and Lyrics by Jennifer Bellor
Film "Das Ornament des verliebten Herzens" (1919) by Lotte Reiniger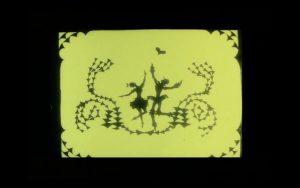 My favorite animated short is this 1919 silhouette film by Lotte Reiniger titled "Das Ornament des verliebten Herzens" (The Ornament of the Lovestruck Heart). Ever since I was introduced to it at Eastman back in 2008 for a composition project, I envisioned writing a new piece for it – a song with original lyrics that was inspired by dreams and how we experience love. This song, "Lulling Charities," is one of the first songs I have completed thus far for my new video concept album project about dreaming and escaping reality. This is also the first piece of mine that uses my antique pump organ – harmonium – and toy piano. This project is really special to me because I fell in love with this animation and really excited to share it!
Voice, Harmonium, toy piano by Jennifer Bellor
Acoustic guitar by Phil Joy
Mixing and Editing by Phil Joy
Mastering by Gil Kaupp
Lyrics to Lulling Charities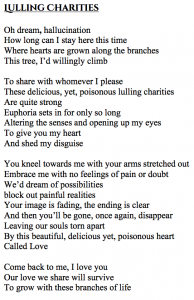 Turn the Key 
Turn the Key is a song inspired by the concepts of astral projection and directed dreaming: planning an escape with someone in order to reconnect with that person in another reality. The video will feature shadows with an overall film noir vibe.