"she's also that rare composer whose music manages to be instantly listenable and emotionally resonant without any compromise to its sophistication." – textura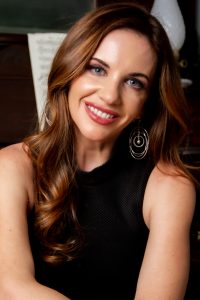 Las Vegas-based composer Jennifer Bellor has been described as "that rare composer whose music manages to be instantly listenable and emotionally resonant without any compromise to its sophistication." (textura) Bellor's music has been presented by Washington National Opera, American Composers Orchestra, Seattle Women's Jazz Orchestra, Las Vegas Philharmonic, Clocks in Motion, Transient Canvas, Eastman New Jazz Ensemble, UNLV Wind Orchestra, Eastman Saxophone Project, Elevate Ensemble,  and many other soloists and ensembles in the US and abroad. She was the resident Clock Shop Composer for the percussion quartet Clocks in Motion from 2018-2022, culminating in a new album released by Aerocade Music August 19, 2022, which features percussion quartet music written during her residency with Clocks.  After a performance of her first multi-movement percussion quartet work Of Maker and Movement, Cleveland Classical stated, "The simple, yet detailed beauty of the sounds, some motoric, others melodic, was arresting. Bellor writes ravishingly and imaginatively for percussion." Coinciding with the release of the new album is the premiere of an animation created by Christine Banna paired with Bellor's most recent percussion quartet composition, also titled Oneira.
Bellor's music draws on a variety of influences, evidenced in her self-released debut album Stay (2016), which is a melting pot of different music styles largely based on poetry. Stay was featured on NewMusicBox's 2016 Staff picks, and was praised as having the ability to "maintain a highly individual identity without needing to take refuge in pre-post-genre musical silos." Her composition Chase the Stars featured on Stay received acclaim not only for its "dazzling eclecticism" combining opera, hip hop, and jazz, but also for her singing. It was awarded The American Prize (2016) in the orchestral category. Her second album, "Reflections at Dusk," showcases instrumental music inspired by the Nevada sunsets and has been described as "crepuscular," "mystical," and "magical." It was released by Innova Recordings November 2019, and nabbed the #20 spot in the classical/opera category in textura's 2020 year-end roundup.
Born and raised in Northern NY, Bellor earned a PhD in music composition at Eastman School of Music, a Master of Music degree in composition at Syracuse University, and a Bachelor of Arts degree in music at Cornell University. Her primary composition teachers included David Liptak, Bob Morris, Andrew Waggoner, Sally Lamb-McCune, and Steven Stucky. She is on the music composition faculty at the University of Nevada, Las Vegas, and artistic director of the new music series, Nextet. For more information, please visit www.jenniferbellor.com.