Debut Album "STAY" to be released August 21, 2016
Album release show at the Bop Shop in Rochester, NY: http://www.bopshop.com/event/jennifer-bellor/
All compositions by Jennifer Bellor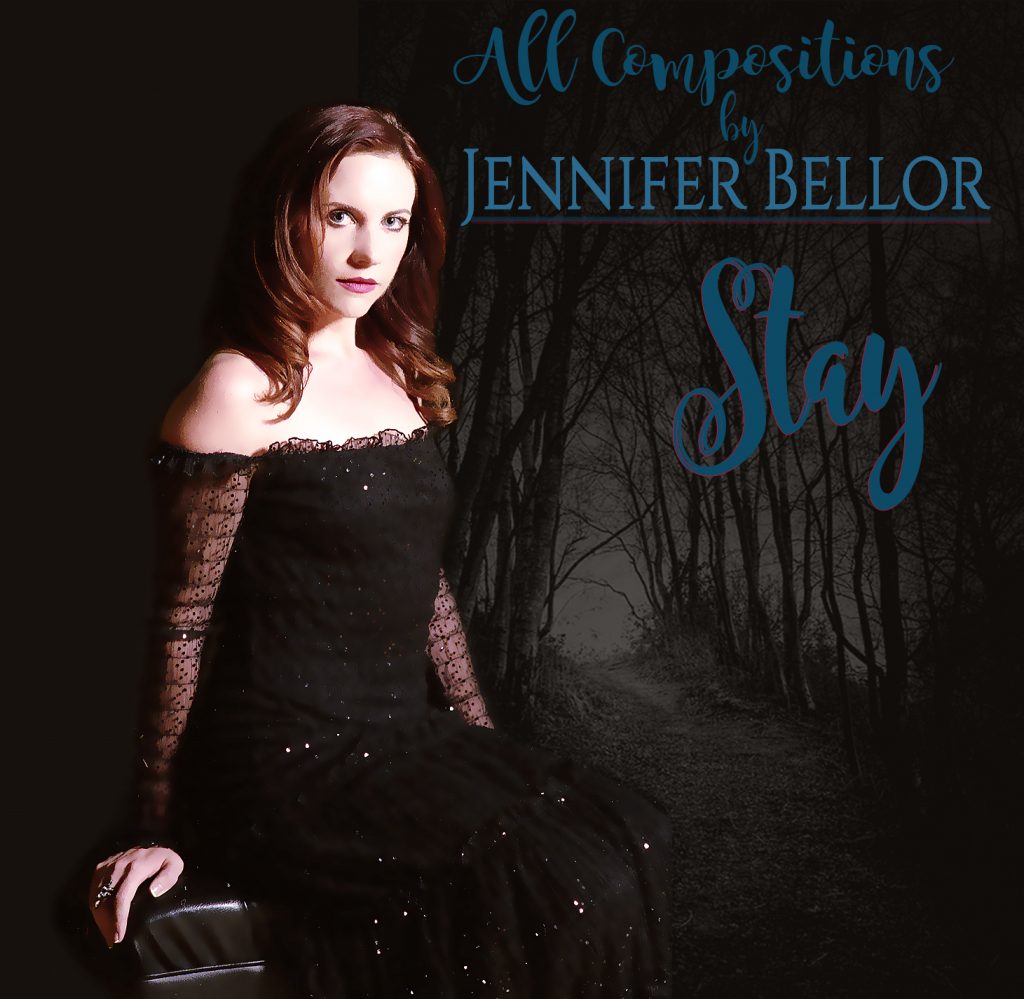 PREFACE
Over the past year while planning out the music for this album, I was trying to tie together all of the pieces into one overall concept. I thought I would keep to this initial idea of developing a concept album that focused on the story of Baudelaire's "The Generous Gambler." While stepping through the process of writing/recording the music, I realized that the initial idea didn't really fit all of the pieces conceptually. Therefore, I took a step back and reflectively discovered the pieces tied together because the compositions carried strong extra-musical associations to memories I have had throughout my development as a composer, and through my life. Even as a performer during my development (pre-college), the strong connections I had to a piece were tied to specific events, images, words, friendships, relationships, and artistic interactions. Truly each piece I chose for my album reflects some of these meaningful extra-musical associations; those that will stay with me as I continue to evolve as a composer.
TRACKS with instrumentation and preview excerpts
1. Chase the Stars (2015)

Lyrics from poem "Ah! Why, Because the Dazzling Sun" by Emily Bronte (1818-1848)
Jennifer Bellor, vocalist
Rasar Amani, rapper
Lynn Tsai, flute
Ivan Ivanov, bass clarinet
Samantha Ciarlo and Tammy Hung, violin
David Chavez, viola
Lindsay Johnson, cello
Tim Jones and Kyle Bissantz, percussion
Sean Carbone, electric guitar
Bennett Mason, piano
Summer Kodama, electric bass
Jeremy Klewicki, drums
Bronson Foster, conductor
2. Stay (2016)

Cory Tiffin, clarinet
Luigi Ng, vibraphone
Jae Ahn-Benton, piano
3. Burning Light (2015)

Lyrics from poem "Ah! Why, Because the Dazzling Sun" by Emily Bronte (1818-1848)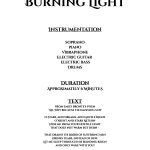 Jennifer Bellor, vocalist
Tim Jones, vibraphone
Jae Ahn-Benton, piano
Sean Carbone, electric guitar
Summer Kodama, electric bass
Colin Woodford, drums
Bronson Foster, conductor
4. Moments Shared, Moments Lost (2016)

Ivan Ivanov, clarinet
Jae Ahn-Benton, electric organ
5. Interlude: AfterHours (2014)

Aaron Staebell, drums
6. Noir (2013)

Colin Gordon, soprano saxophone
Wendy Eisenberg, electric guitar
Tyrone Allen, electric bass
Aaron Staebell, drums
7. Fallen Veneer (2015)

Lyrics adapted/inspired by the poem "Christabel" by Samuel Taylor Coleridge (1772-1834) with help from Alex Burtzos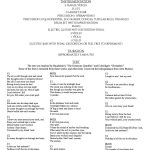 Jennifer Bellor, vocalist
Hunter Rose Turner, vocalist 2
Lynn Tsai, flute
Ivan Ivanov, clarinet
Samantha Ciarlo and Tammy Hung, violin
David Chavez, viola
Lindsay Johnson, cello
Tim Jones and Kyle Bissantz, percussion
Sean Carbone, electric guitar
Jae Ahn-Benton, piano
Summer Kodama, electric bass
Colin Woodford, drums
Bronson Foster, conductor
8. Interlude: Time's Arrest (2015)

Tim Jones, vibraphone
9. Familiar Stranger (remix) (2015)

Colin Gordon, soprano saxophone
Andrew Links, piano
Tyrone Allen, electric bass
Aaron Staebell, drums
10. Out of the Shadows (2012)

Mike Kaupa, trumpet
Samantha Ciarlo and Tammy Hung, violin
David Chavez, viola
Lindsay Johnson, cello
Andrew Links, piano
Wendy Eisenberg, electric guitar
Tyrone Allen, electric bass
Aaron Staebell, drums
Jennifer Bellor, conductor
11. Nightingale (2011)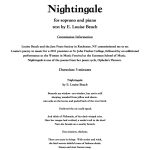 Lyrics from the poem "Nightingale" by E. Louise Beach
Jennifer Bellor, soprano
Christina Wright-Ivanova, piano
12. Familiar Stranger (2015)

Lyrics adapted/inspired by "The Generous Gambler" by Charles Baudelaire (1821-1867) with help from Elizabeth Reeves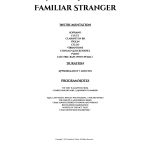 Jennifer Bellor, vocalist
Lynn Tsai, flute
Ivan Ivanov, clarinet
Samantha Ciarlo, violin
Lindsay Johnson, cello
Tim Jones and Kyle Bissantz, percussion
Jae Ahn-Benton, piano
Summer Kodama, electric bass
Bronson Foster, conductor
13. Chase the Stars (remix) (2015)

Mike Kaupa, trumpet
Andrew Links, piano
Wendy Eisenberg, electric guitar
Tyrone Allen, electric bass
Aaron Staebell, drums
Jennifer Bellor, conductor
ASSISTANCE IN PRODUCTION OF ALBUM
Gil Kaupp for mastering
Arthur Chivis, graphic design
Ron George, UNLV sound engineer for tracks 1, 2, 3, 4, 7, 8, 10, 11, and 12
Greg Thompson, Eastman School of Music Sound engineer for tracks 5, 6, 9, 10, and 13