Photo shoot by Mark Maryanovich at Nelson Ghost Town, July 2023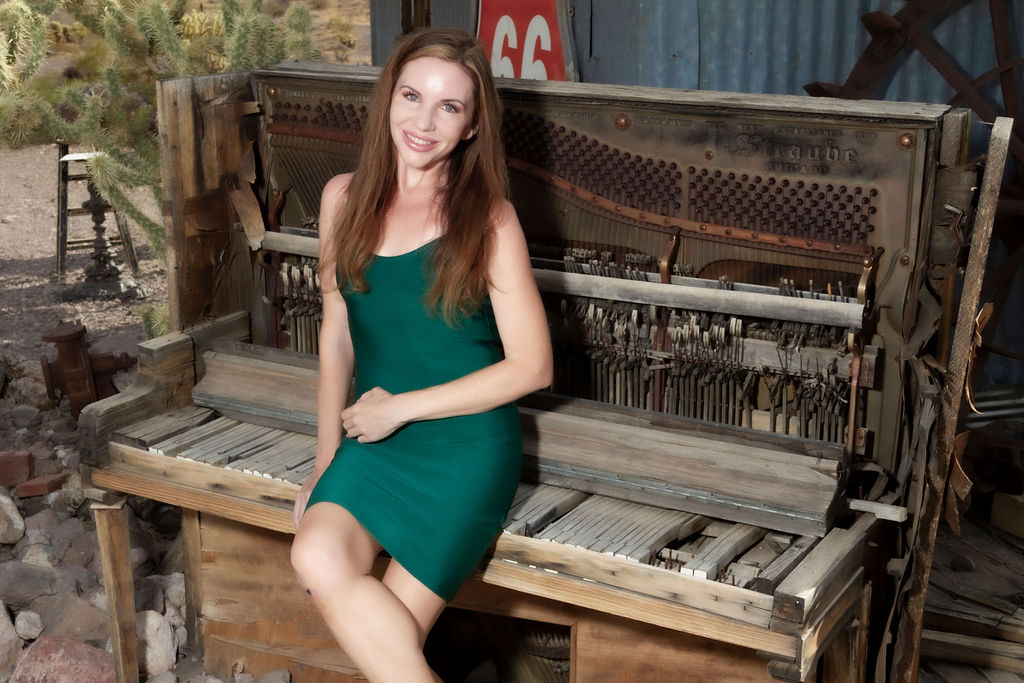 Photo shoot by Mark Maryanovich, August 2022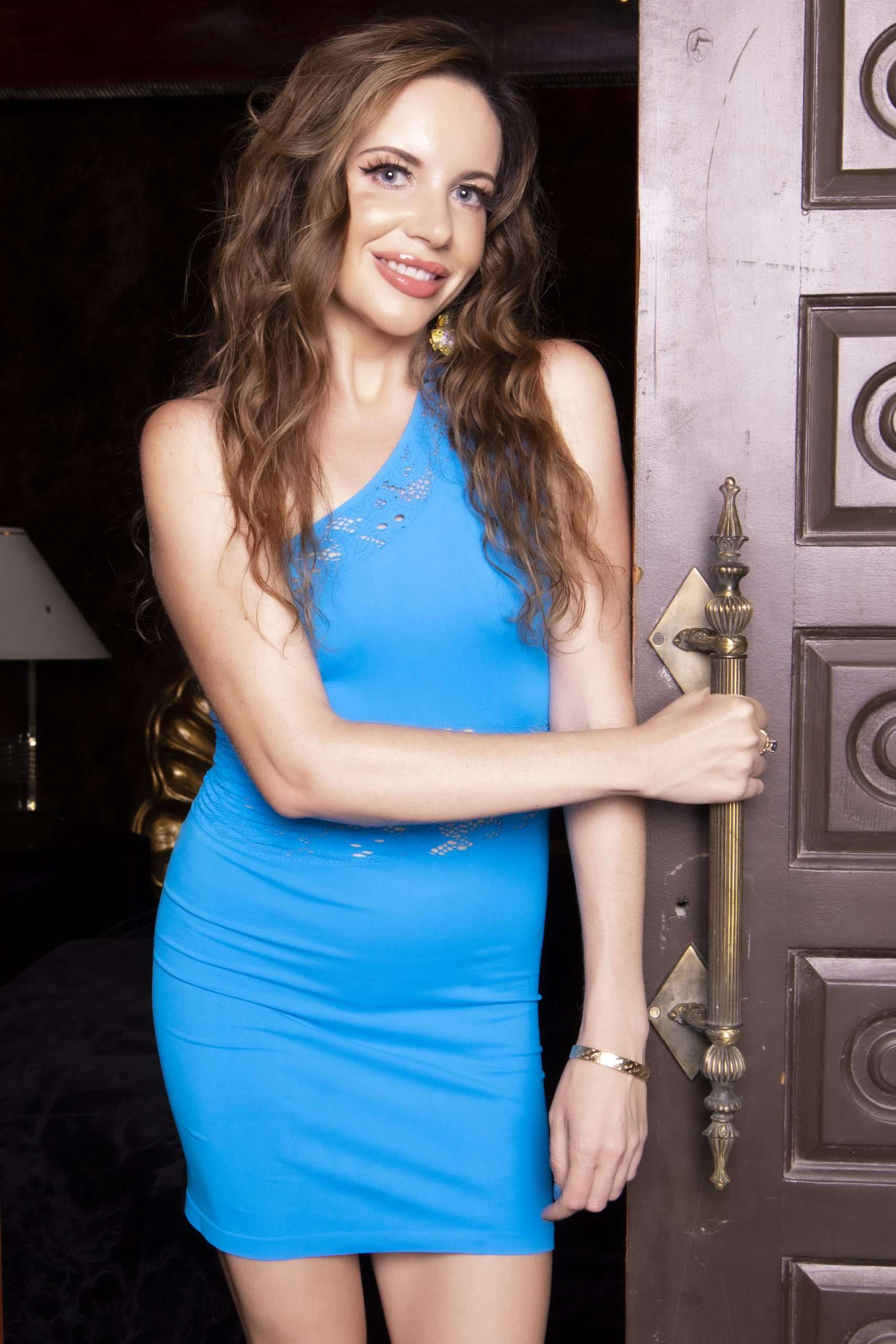 Photo shoot by Mark Maryanovich, November 2020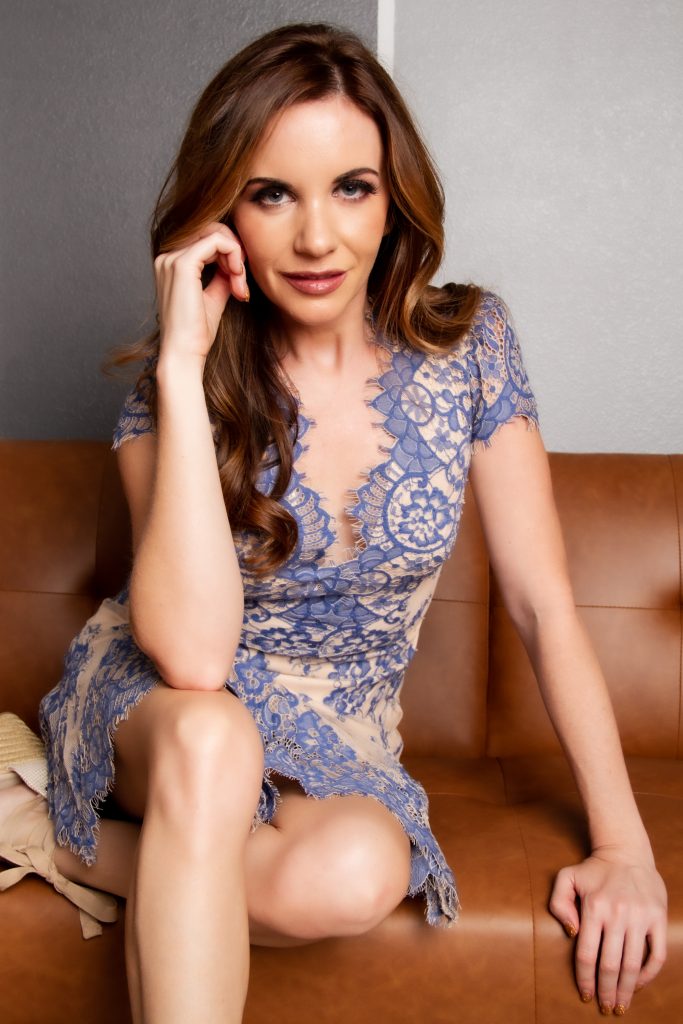 Album Cover, Whitney Mesa Trail, July 5, 2019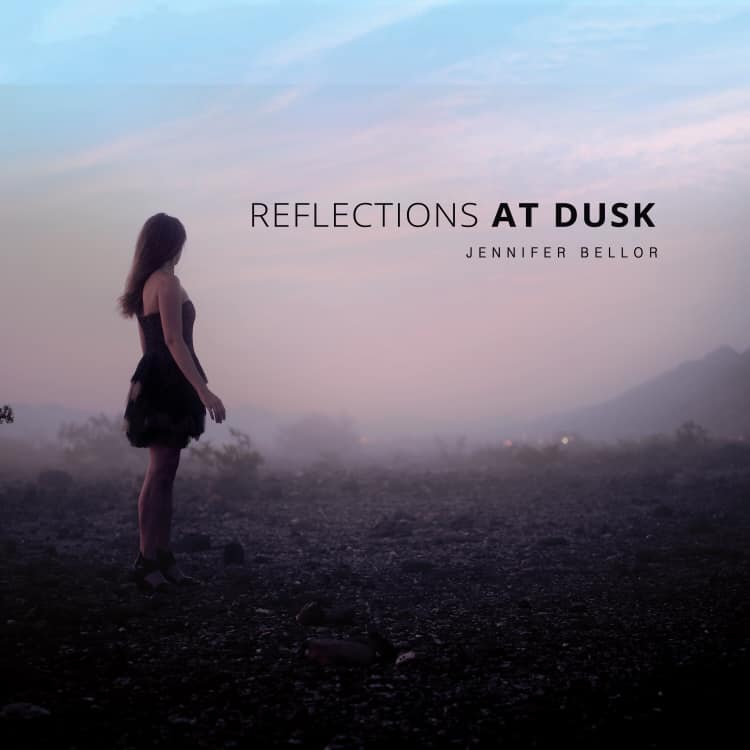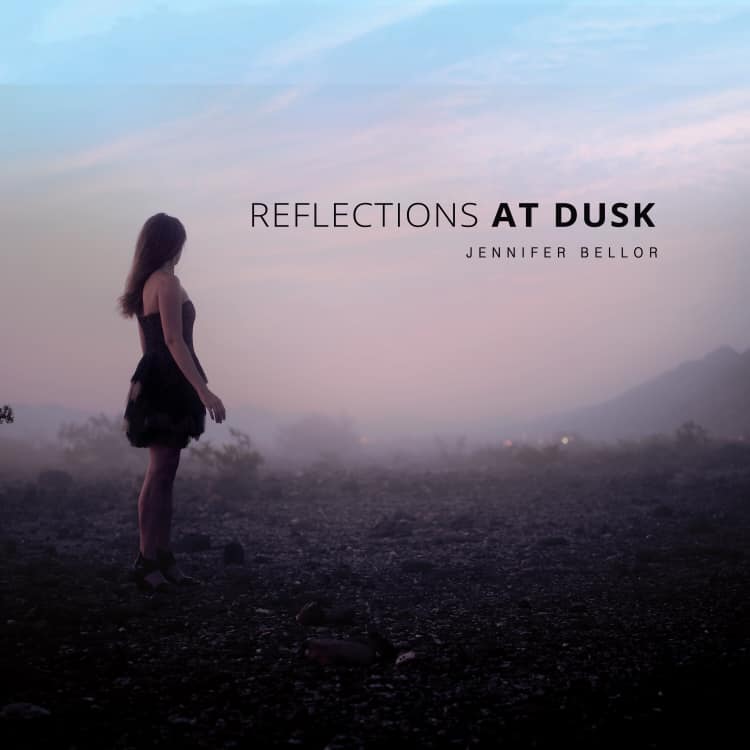 Photo by Phil Joy
Cover design by Brooke Vreeland
Photos by Mark Maryanovich, Whitney Mesa Trail, June 2019
Photos by Mark Maryanovich, Valley of Fire, Fall 2018
Photos by Mark Maryanovich
2018 Mid-Missouri Composers Symposium in Belle, Missouri
West Coast Premiere of "Uprising" for wind ensemble feat. jazz drum set May 31st at Oregon State University
Performances of Echo's Lament (2009) and Out of the Shadows (2012, rev. 2018) at the Nevada School of the Arts Chamber Concert May 6, 2018
Performance of Crystalline at the UNLV Composers CD Release Concert May 3, 2018
Performance of Crystalline with HOCKET and UNLV Percussionists April 30, 2018
More photos of UNLV Dance and Jennifer Bellor performing Chase the Stars March 2-3, 2018
Performance of Chase the Stars with UNLV Dance March 2-3, 2018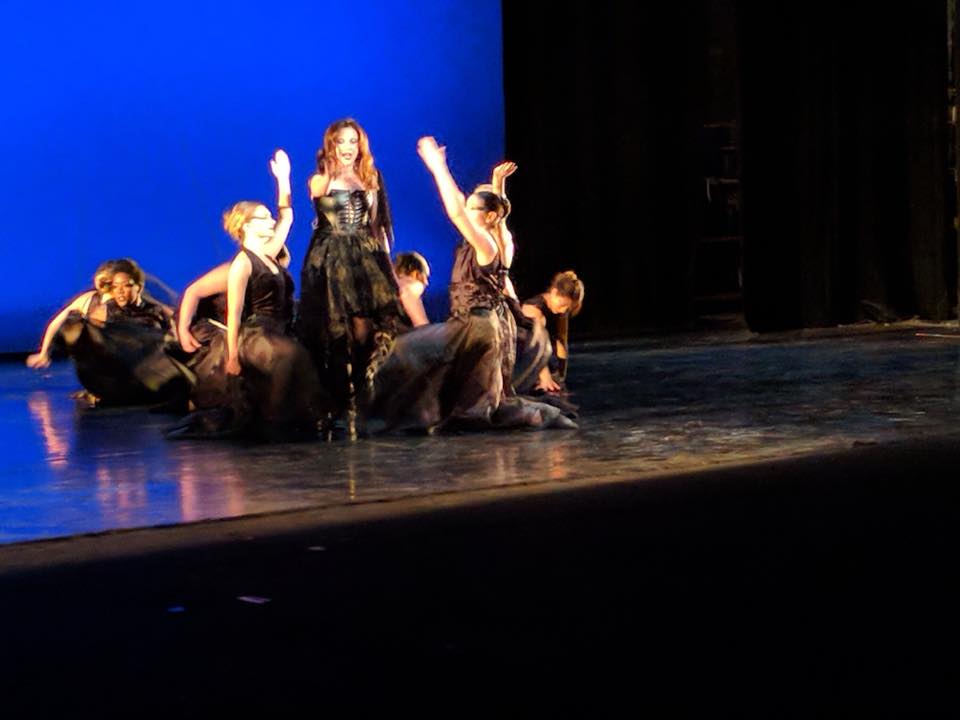 Music Video shoot of O Soothest Sleep (Fall 2017) with Zen Ritual Creative Services, LLC/
UNLV Nextet Concert October 2, 2017
Premiere of Crystalline (2017) July 2, 2017 at the Eastman School of Music
Photo shoot by Zen Ritual Creative Services
Photo shoot by Arthur Chivis
Photo shoot by Phil Joy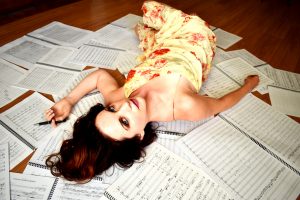 Premiere of 898 Hildegard with the Las Vegas Philharmonic and Las Vegas Master Singers Saturday, April 1, 2017 at the Smith Center
Interview with Dave Becker at KNPR to discuss the premiere of my composition 898 Hildegard Saturday, April 1, 2017 and rehearsal with the Las Vegas Master Singers
Soprano Emily Woodruff's performance of From My Doleful Prison at the UNLV Nextet concert March 15, 2017 and post-concert photos with composers
Elevate Ensemble performance of "Moments Shared, Moments Lost" at the concert "After Dark" March 4, 2017:
Jonathan Szin, clarinet; Nick Bacchetto, electric organ
Residency at the Missouri State University 2017 Composition Festival:
Performances of Stay, Remember, and photo with the composers and conductors after the concert
Photos from premiere of Songs in the Dark at UNLV Nextet Concert November 2
Jennifer Bellor, composer and vocalist
Christina Wright-Ivanova, piano
N.E.O.N. Festival September 14-17 at UNLV
Photos from CD Release Party August 21, 2016 at The Bop Shop
France premiere of Bordello Nights in La Croix-Valmer June 21-26, 2016 at the Festival des Anches d'Azur
Album photo shoot by Arthur Chivis, June 2016
Artist Residency at the Neon Museum April 23-24, 2016
Premiere of Moments Shared, Moments Lost at UNLV April 18, 2016
Recording Sessions of Bordello Nights at UNLV April 3, 2016
Las Vegas Phil flyer advertising 2016-2017
Premiere of 898 Hildegard at Smith Center April 1, 2017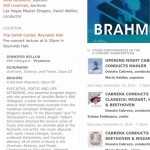 Premiere of Stay(2016) at UNLV March 14, 2016
UNLV Wind Orchestra Premiere of Bordello Nights (2016)
UNLV Recording Sessions February-March 2016
UNLV Recording Sessions January, 2016
Rehearsal with Eastman New Jazz Ensemble on Chase the Stars January 11, 2016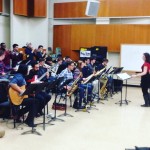 Eastman Recording Sessions January 9-10 with Colin Gordon, soprano saxophone; Mike Kaupa, trumpet; Andrew Links, piano; Wendy Eisbenberg, electric guitar; Tyrone Allen, electric bass; Aaron Staebell, drums
Visit to NYC to hear the premiere of Chase the Stars by ShoutHouse
Photos from UNLV recording sessions December 4-6
IAWM Journal featuring article about Skylark Lullaby (2014)
Photos from the November 30th Nextet Concert at UNLV featuring my music
Performances of my music at University of Nevada, Las Vegas in October 2015: Chase the Stars for big band and Remember for SATB and piano
SCI Member of the Day Photo and Photo at Ferraro's Italian Restaurant and Wine Bar
Nextet Concert, May 4, 2015 at University of Nevada, Las Vegas: Performance of Out of the Shadows
Performance of Seattle Skies by the UNLV Jazz Ensemble 1 April 22, 2015
Hildegard Festival Gala Concert, March 26, 2015 in Turlock, CA
Photo Shoot by Sean Gutierrez in LA, March 22, 2015
Visiting with Guest Artist drummer Jim Riley from Rascal Flatts March 6, 2015
Premiere of Tone Poems of Ethereality with the Henderson Symphony Orchestra under the direction of Taras Krysa, February 6, 2015 and
Premiere of Seattle Skies by the Rita Collective at Nazareth College, February 8, 2015.
2015 Florida State University Festival of New Music, January 29-31, 2015
Performance of Skylark Lullaby by FSU SaxoChoir
Premiere of "Songs of Ethereality" by Mezzo-soprano Julia Bentley, and faculty pianist Timothy Hoft at the UNLV Nextet Concert, December 1, 2014.
SFA Wind Ensemble rehearsing "Electric Vortex" featuring jazz trombone and combo
Conducting Noir with the UNLV Jazz Ensemble I Tuesday, November 18, 2014 in Judy Bayley Theatre
Seattle Women's Jazz Orchestra Performance of Noir
featuring saxophonist Grace Kelly at the Earshot Festival, The Triple Door, Seattle, WA, November 4, 2014
Becoming acquainted with Las Vegas! Early fall 2014
Summer 2014 before moving to Las Vegas!
2014 Nazareth College Summer Composition Camp directed by Nancy Strelau
Rochester premiere of Crystal Skies by the Rochester Women's Philharmonic Orchestra at Hochstein School of Music and Dance, June 8, 2014. Nancy Strelau, conductor
Photos by Alex Shukoff, Nazareth College, May 2014
West Coast premiere of Electric Vortex for wind ensemble and jazz combo conducted by Danielle Gaudry, featuring jazz trombonist Mitch Butler at California State University East Bay in May 2014.
Nazareth College Composition studio Spring 2014
Springtime visits to NYC May 2014
2014 NASA Conference to hear the premiere of my composition Skylark Lullaby March 2014
Late Fall 2013: Premiere of Electric Vortex at Nazareth College and NYSSMA Conference with Bending and Breaking, and hearing Maria Schneider's band at the Jazz Standard in NYC
Washington National Opera Premiere of Duffy's Cut, American Opera initiative, Kennedy Center, November 13, 2013
2013 Rochester Fringe festival showcase Bending & Breaking: A Collaboration of Composers, Performers, and Dancers
Photo shoot by Kym Fajardo with jazz saxophonist Colin Gordon in NYC, August, 2013
Articles publicizing DownBeat Award and composer activities
Premiere of Crystal Skies at the Jazz Composers Orchestra Institute Readings in NYC, June 2013
Eastman School of Music Doctoral Commencement Ceremony May 2013
Premiere of Christabel: A chamber opera/scenic cantata, April 28, 2013, Eastman School of Music
Performance of Uprising by the University of Massachusetts Amherst Wind Ensemble
James Patrick Miller, conductor featuring drummer Tom Giampietro, March 2013.

Visiting Colin Gordon, Saxophonist and Music Director on the cruise ship Celebrity Summit in the Caribbean, January 2013.
Cleveland Composers Recording Institute, July 2012
Skydiving, November 2011 in Weedsport, NY (influenced my composition Crystal Skies)
Photo shoot by Gerry Szymanski, http://www.gerryszymanski.com/ April, 2012
Performances of Steve Reich's Tehillim (Spring 2012), and Music for 18 Musicians with Musica Nova (Spring 2010) at the Eastman School of Music
Premiere of LA-TI-DA at the Eastman Composers' Sinfonietta Concert March 2011 under the direction of Geoffrey Pope featuring Jennifer Bellor (composer and coloratura soprano) and Alex Dugdale (tap dancer)
Photo shoot by Jordan Hayes, June 2010
Photo shoot by Brent Arnold, Fall 2009
Rehearsals of "On Tap (Just tap it!)", Fall 2009 that was premiered at the Ossia concert featuring the Volta Trio with tap dancer Alex Dugdale
June in Buffalo 2009
Aspen Music Festival 2008
Favorite Memories with Cornell University and Syracuse University Composer Friends and Faculty