Amethyst Sunset (2019)
2 Pianists and 2 Percussionists 
Percussion 1 (Vibraphone, Triangle, Gong)
Percussion 2 (Triangle, Tam-tam, Suspended cymbal, Bass drum)
Duration: 9′
Click HERE to view a PDF of the score.
Available for purchase at JW Pepper, Sheet Music Plus and Sheet Music Direct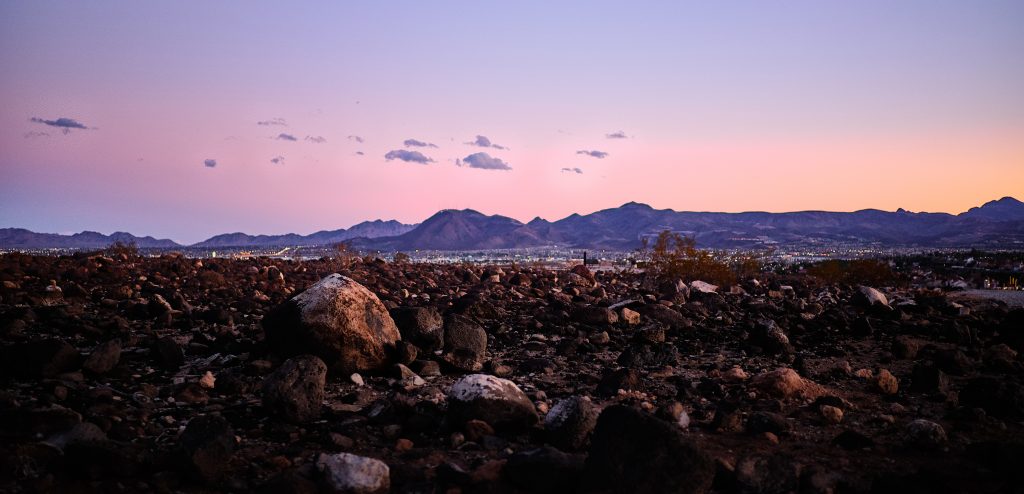 Amethyst Sunset (2019) was commissioned by pianists Olga Shupyatskaya and Futaba Niekawa, and premiered at the Eastman School of Music July 23, 2019 also featuring percussionists Hannah Weaver and Kyle Peters. It was recorded for Bellor's second album "Reflections at Dusk" that was released November 15, 201 by Innova Recordings. The piece was inspired by this photo taken of the Whitney Mesa Trail at sunset.