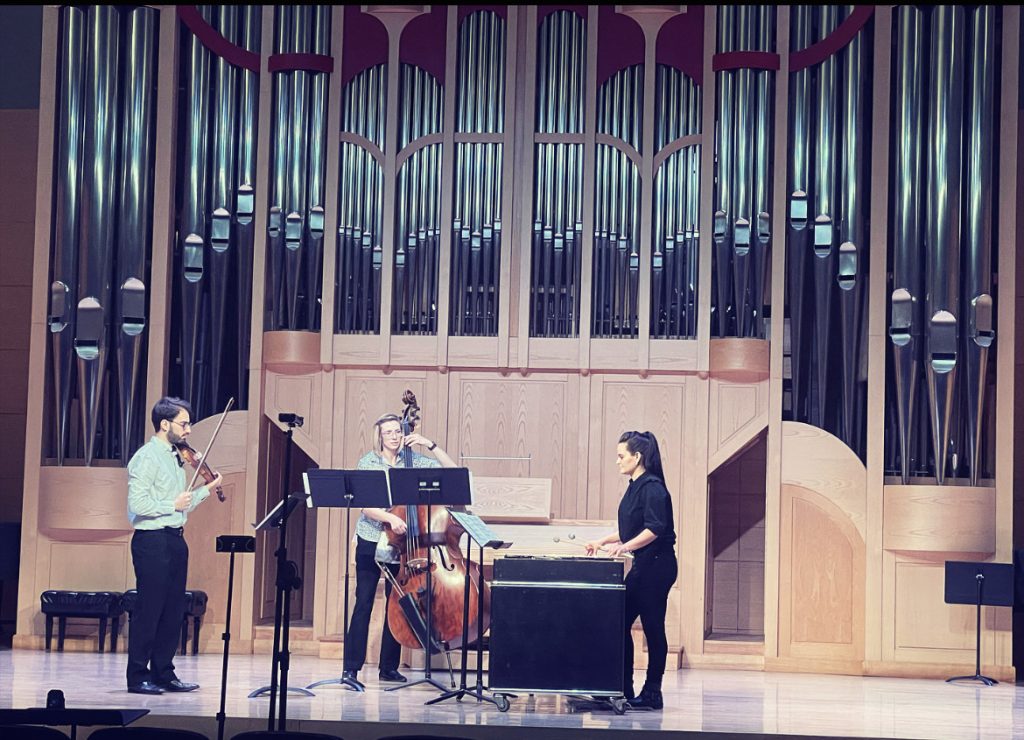 Reviravoltas Sonoras was commissioned by bassist Molly Redfield and premiered May 5, 2022 at the University of Nevada, Las Vegas with Lucas Martins (violin) and Grabriela Ordoñez-Villalobos (vibraphone). The trio came up with the title of the piece after their first rehearsal. A note from the violinist: "The title is from Portuguese and aptly describes the playful soundscape full of twists and turns, creating the juxtapositon of percussive sounds and soaring melodies. The etymological root of the word "Reviravolta" comes from the junction of "revira" and "volta," which both express some sort of turning, twisting, or dancing. "Sonora" is an adjective that can be translated to express resonance, reverberance, or singing." – Lucas H.T. Martins (violin)
Recording will be available fall 2020.
Click HERE for more information about the piece.