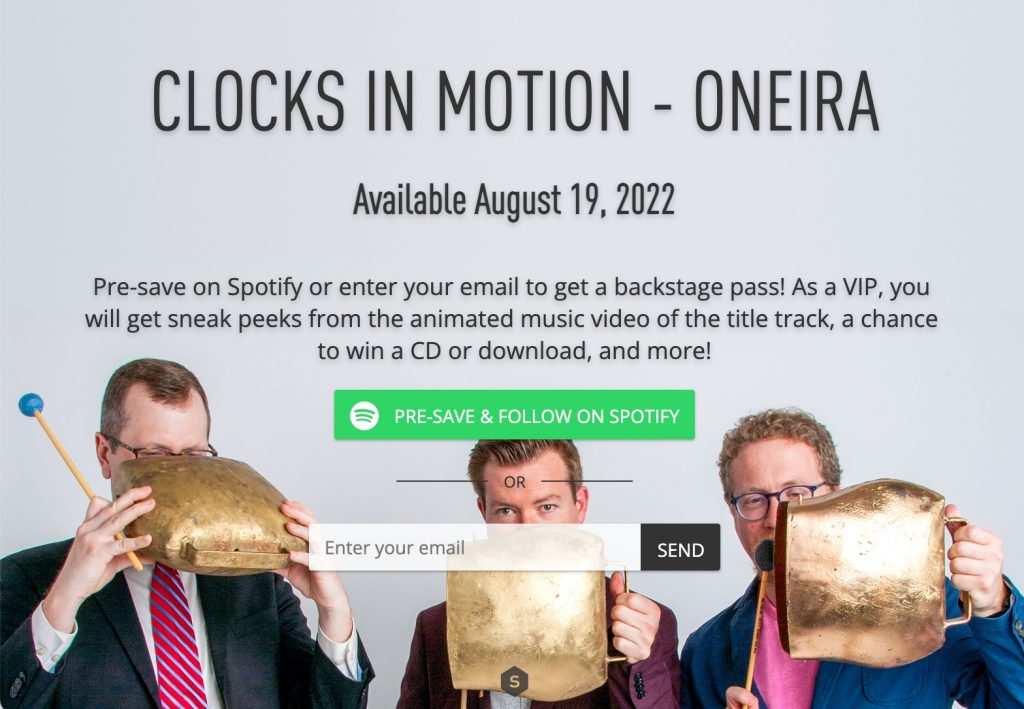 Just received the physical copies of my new album with Clocks in Motion percussion quartet, which will be officially released by Aerocade Music on August 19th! Thank you, Meerenai Shim!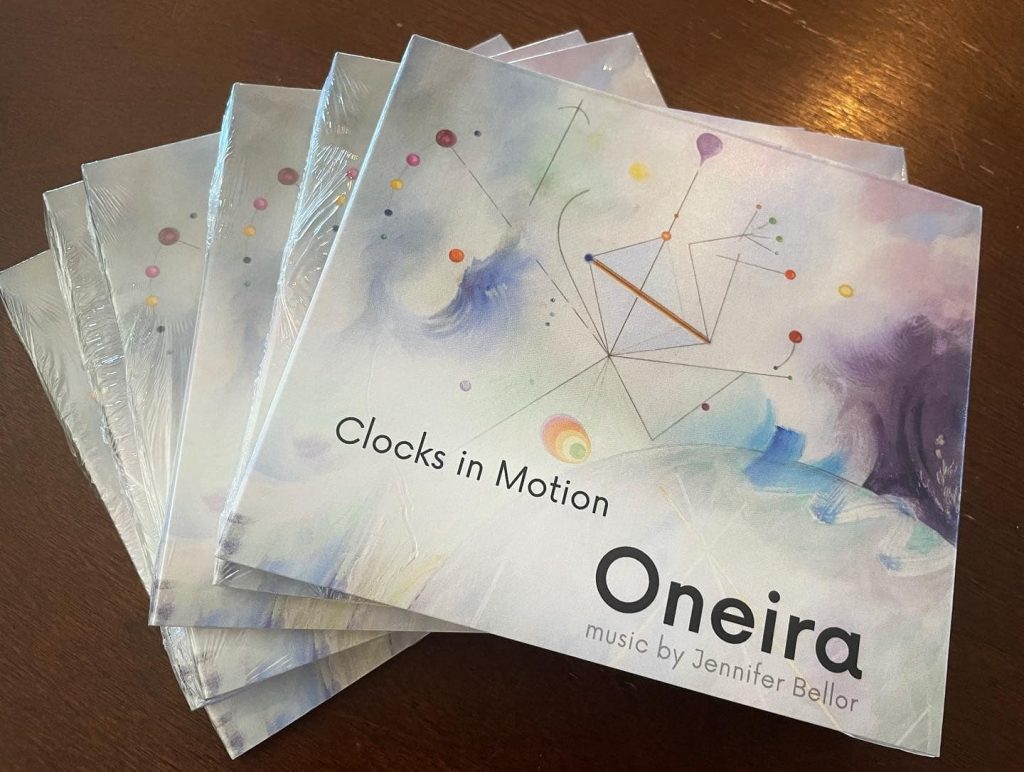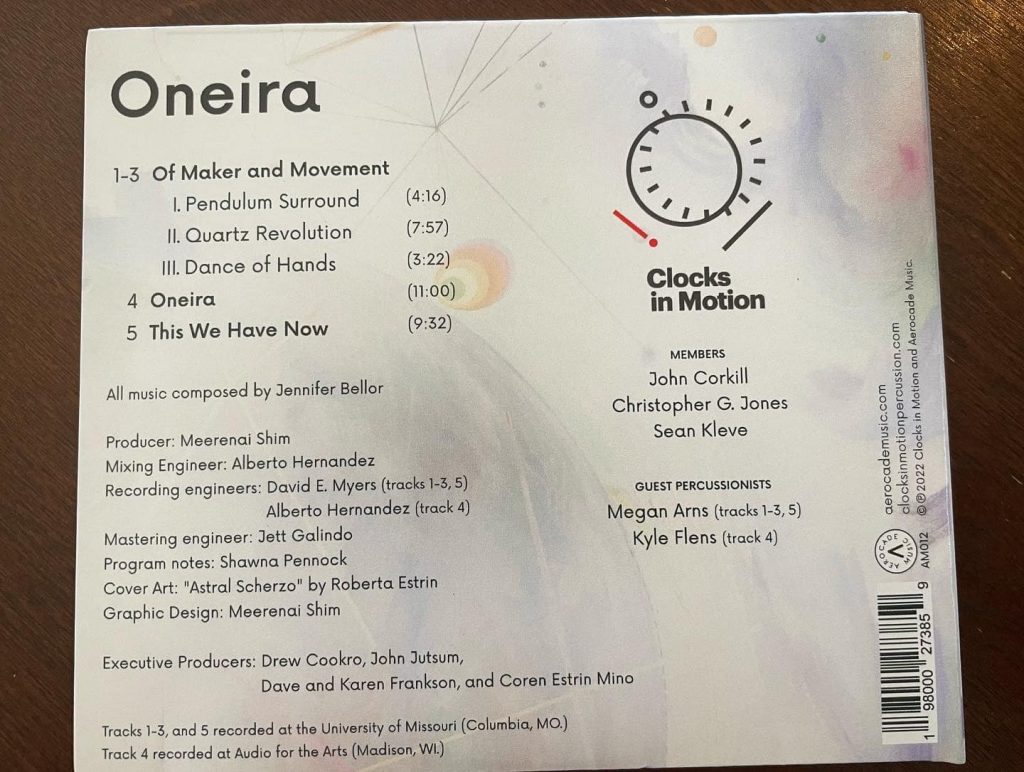 Our new album will feature all of the percussion quartet music I composed for Clocks in Motion the last three years as their resident Clock Shop composer. The program note story was created by Shawna Pennock, and there will be a music animation film released soon that was produced by Christine Banna for my composition, also titled "Oneira."
Use this link https://show.co/5Nt0wV4 to pre-save on Spotify, or enter your email to get more info about the album. More soon!