Cerulealina will be recorded Fall 2018 with the support of a Nevada Arts Council Individual Jackpot Grant!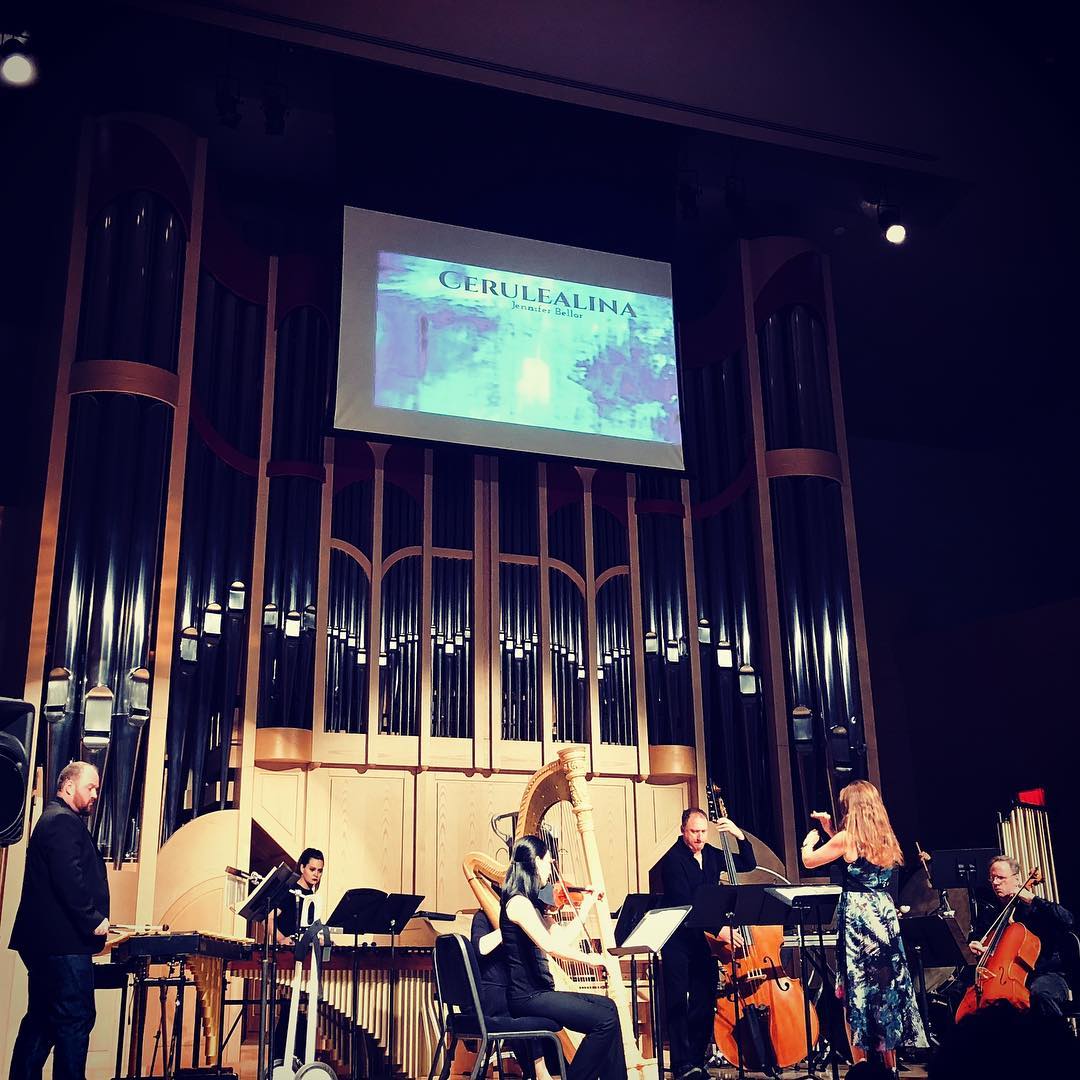 for violin, cello, harp, 3 percussion and double bass
Duration: 8 minutes
Cerulealina is an imaginary world glowing with various shades of blue light. I chose this instrumentation because I felt it best captured the essence of this dreamy place, inspired by my favorite color, cerulean blue. Throughout the composition, the instruments intertwine and communicate with each other, creating a beautiful, sparkly and evocative landscape filled with energy. Each player has their own feature/solo throughout, which is influenced by my interests in writing pieces that feature jazz instrumentalists.