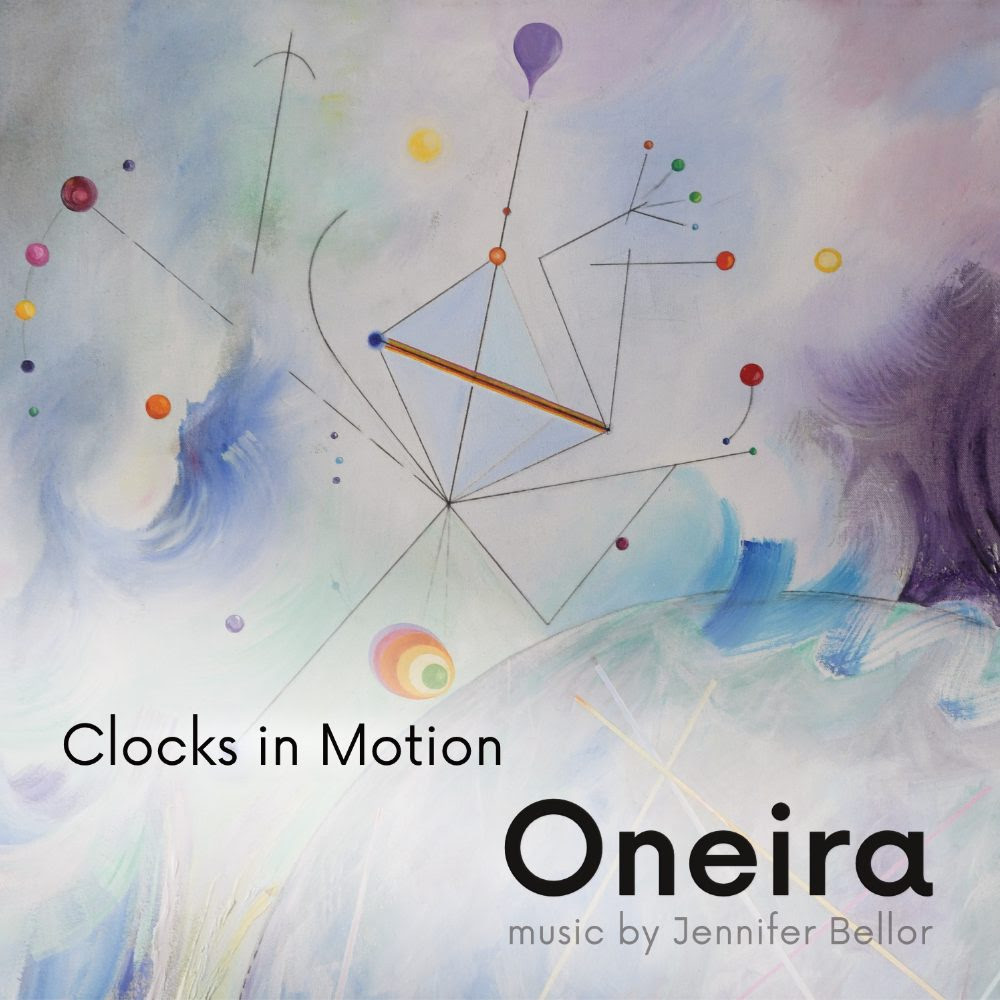 Coming soon: Oneira by Clocks in Motion
Oneira (2022) will be released on August 19, 2022 by Aerocade Music featuring all of the percussion quartet music I composed for Clocks in Motion percussion over the last four years as their resident Clock Shop composer.
Oneira is a variation of the word "oneiric" meaning dreams or dreaming.
From the label, Aerocade Music:
"Our 2022 release is Oneira by Clocks in Motion. We know you'll love this album of percussion quartets written by Jennifer Bellor.
We think Oneira sounds like it could be a collaboration between Dave Brubeck, Enya, and Steve Reich. If they were in an alternate universe… inside a video game… on a different planet?
???
What it really says is that Jennifer Bellor's music is too big for one square genre! We'd love to hear your thoughts on the album when it comes out!!"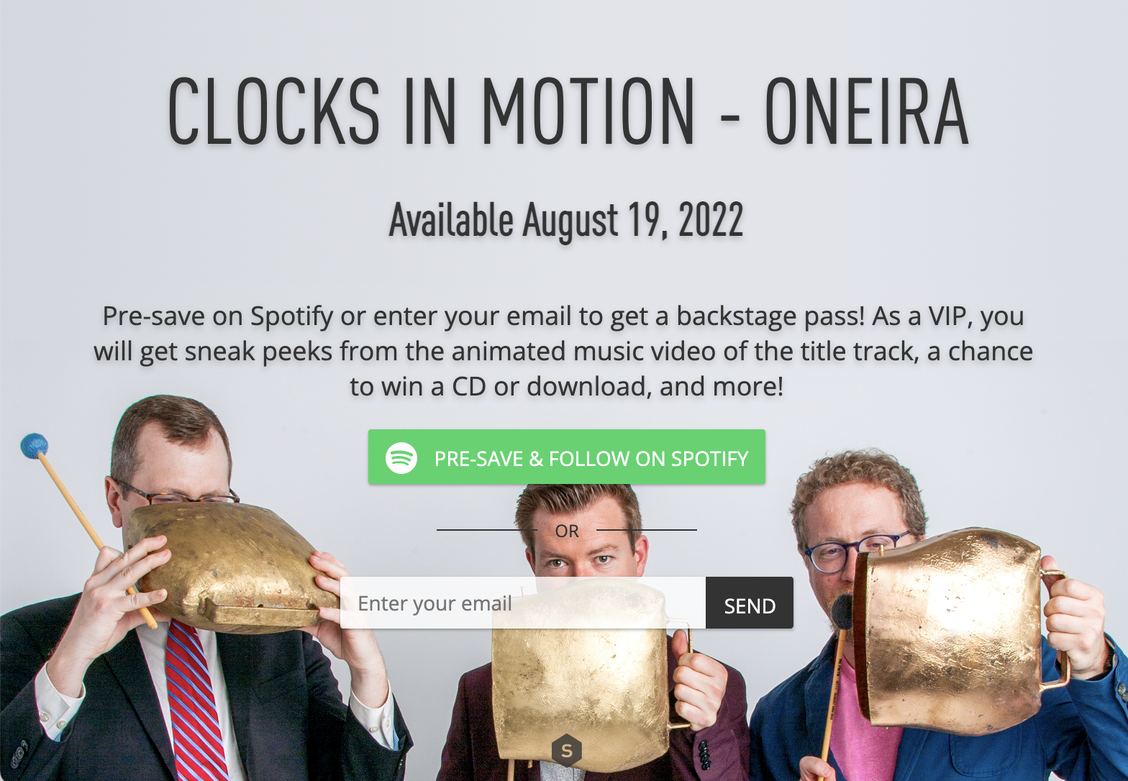 TRACKS
Of Maker and Movement, I. Pendulum Surround
Of Maker and Movement, II. Quartz Revolution
Of Maker and Movement, III. Dance of Hands
Oneira
This We Have Now