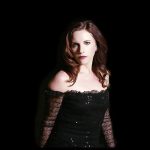 The Missouri State University 2017 Composition Festival was February 27-March 1 featuring two wonderful concerts with a wide variety of new music! Directed by faculty composer Mike Murray, I was thrilled to be the guest composer along with Lansing D. McLoskey, and had a blast meeting with the performers, faculty, and students.
Monday's concert featured chamber works by the guest composers and students on the first half of the program. My composition Stay (2016) was performed by clarinetist Allison Storochuk, pianist Peter Collins, and Scott Cameron on vibraphone. It was a beautiful performance, and a pleasure meeting them!
Tuesday, I really enjoyed working with the students in a master class followed by giving a presentation of my music, sharing compositions Chase the Stars, Moments Shared, Moments Lost, Air and Angels, and excerpts from Bordello Nights.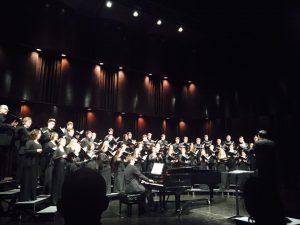 Wednesday's concert featured the MSU Chorale conducted by Cameron LaBarr. I was blown away by their performance of Remember, one of the earliest compositions I wrote that I revised back in 2015, which sets the poem by Christina Rossetti (1830-1894) titled Remember.
Here is a photo of the composers (and conductor) after the show.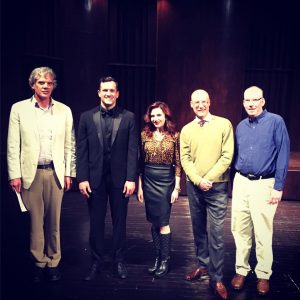 It was an honor to be invited to be guest composer for this festival, and I look forward to many more opportunities to make new musical connections with composers and performers!